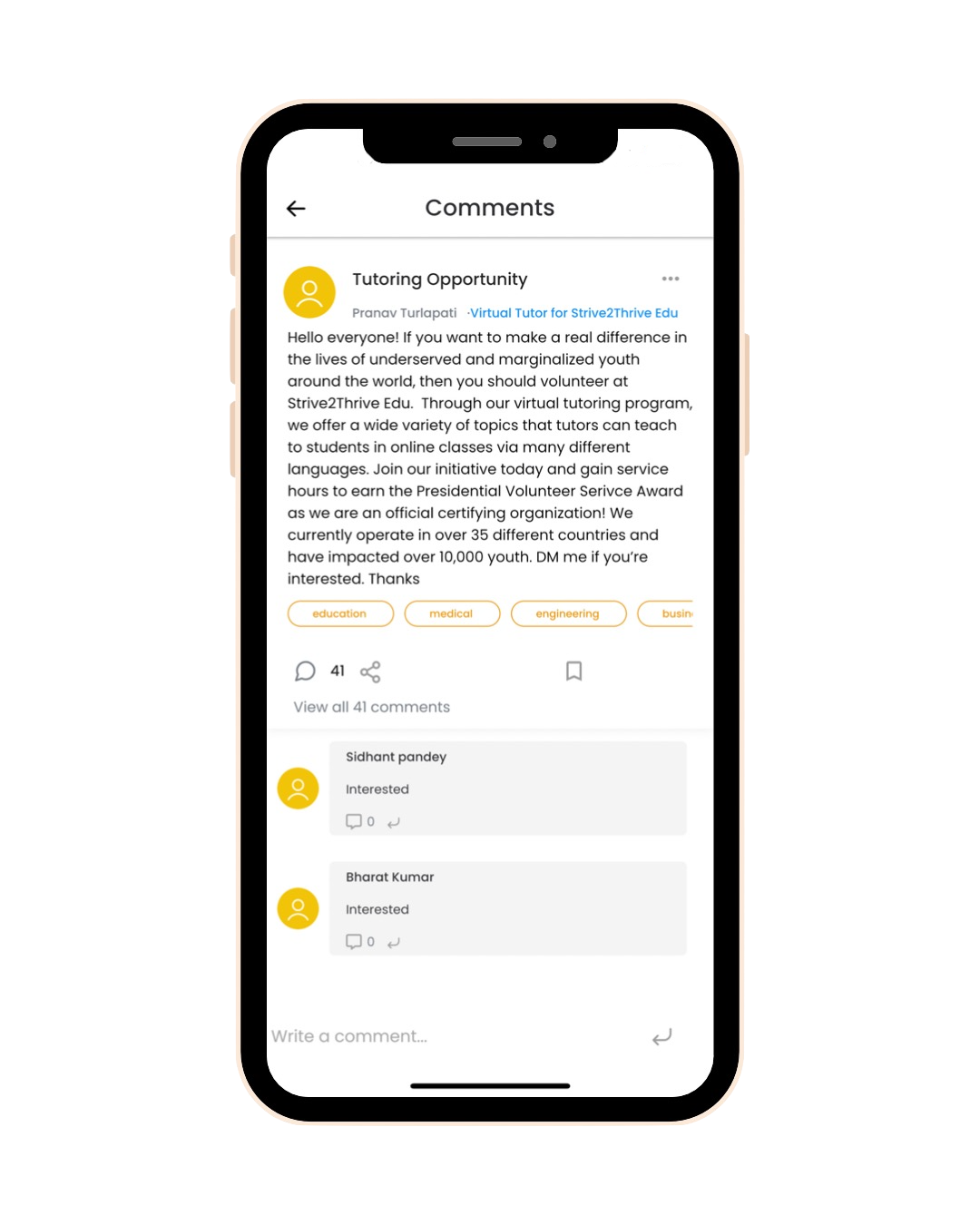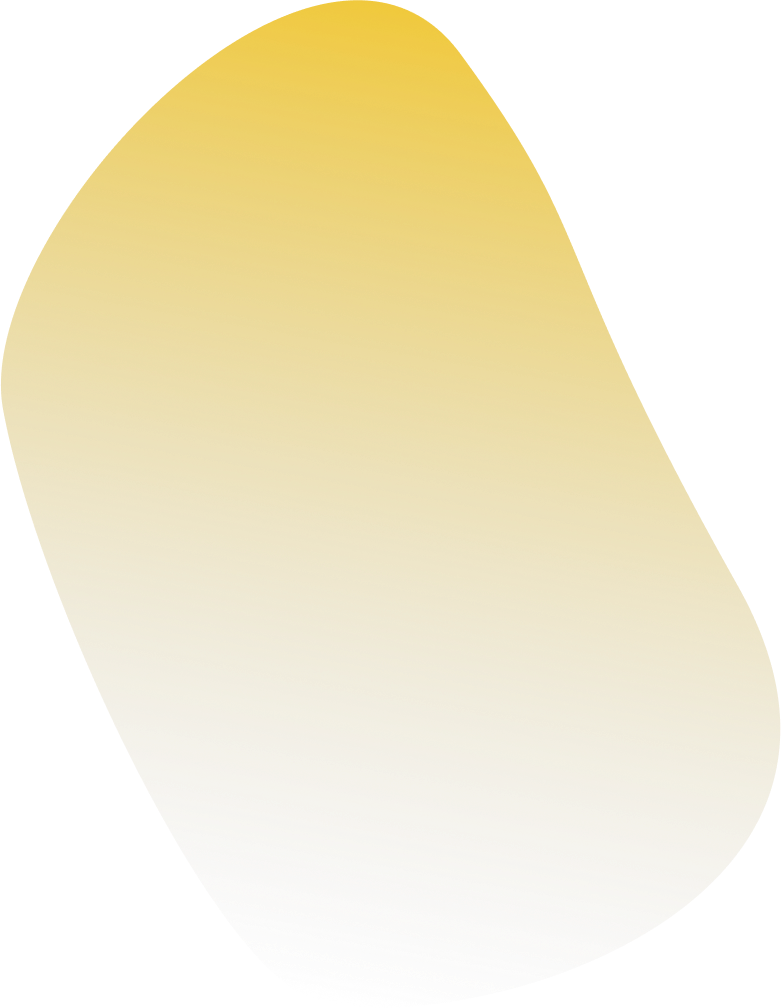 Find Job Openings
Find new organizations and initiatives that you're interested in through the explore page. Learn new skills, find your passions, and build your resume as you get involved with your communities!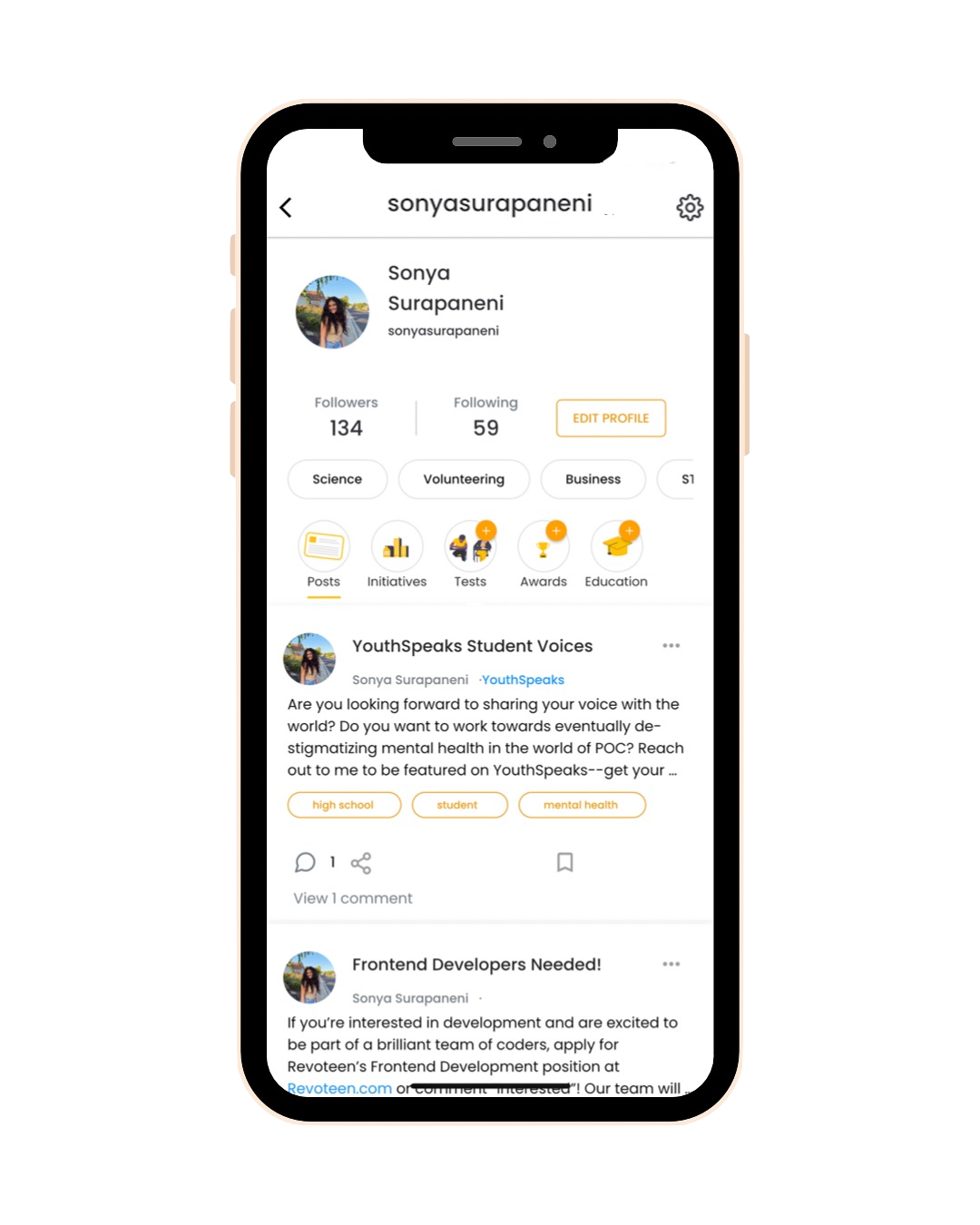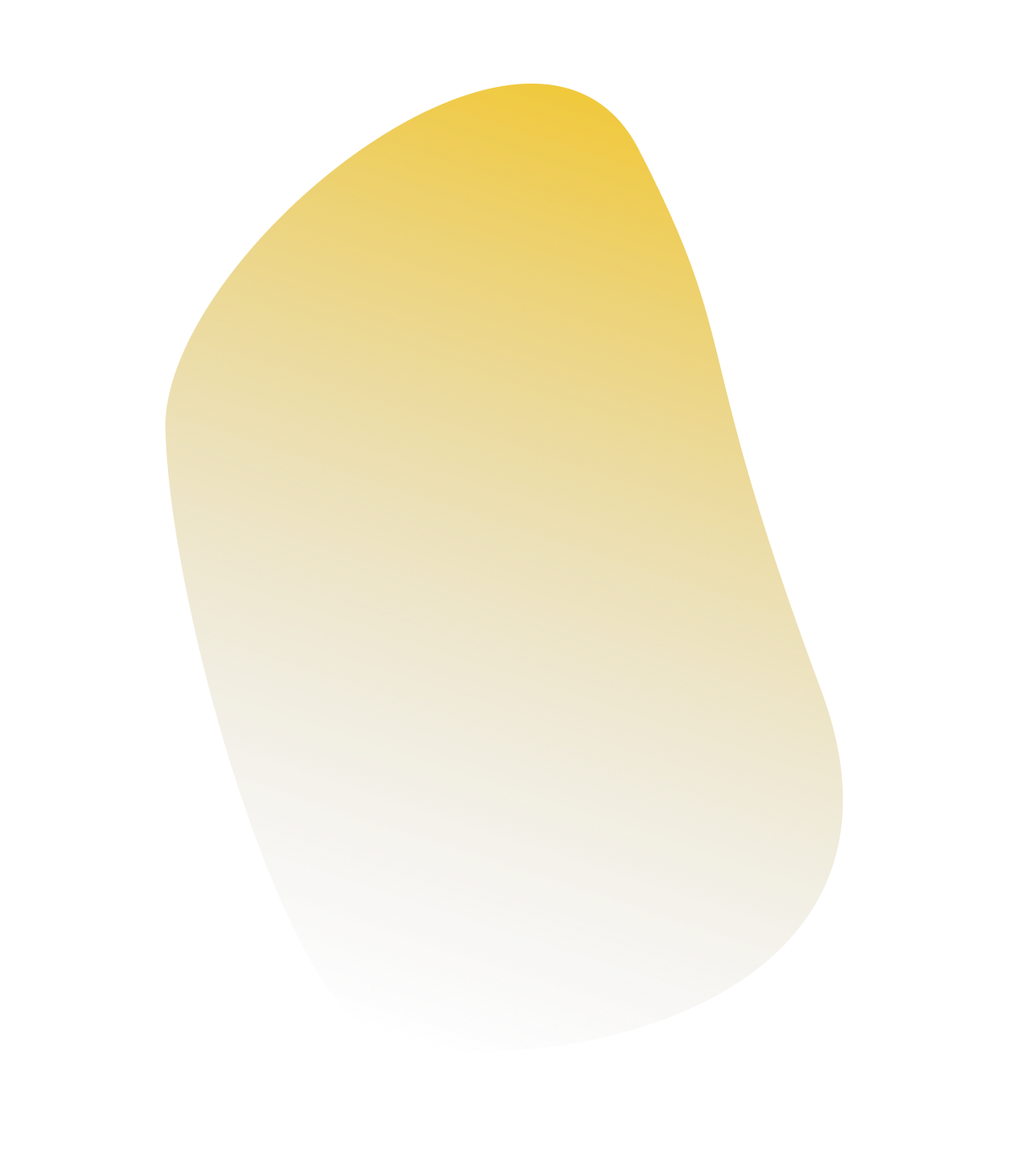 Build a Digital Portfolio
From posting opportunities and initiatives to recording test scores and education status, build a digital profile on the app today today. As Revoteen guides you to success, display your achievements and awards on your profile!