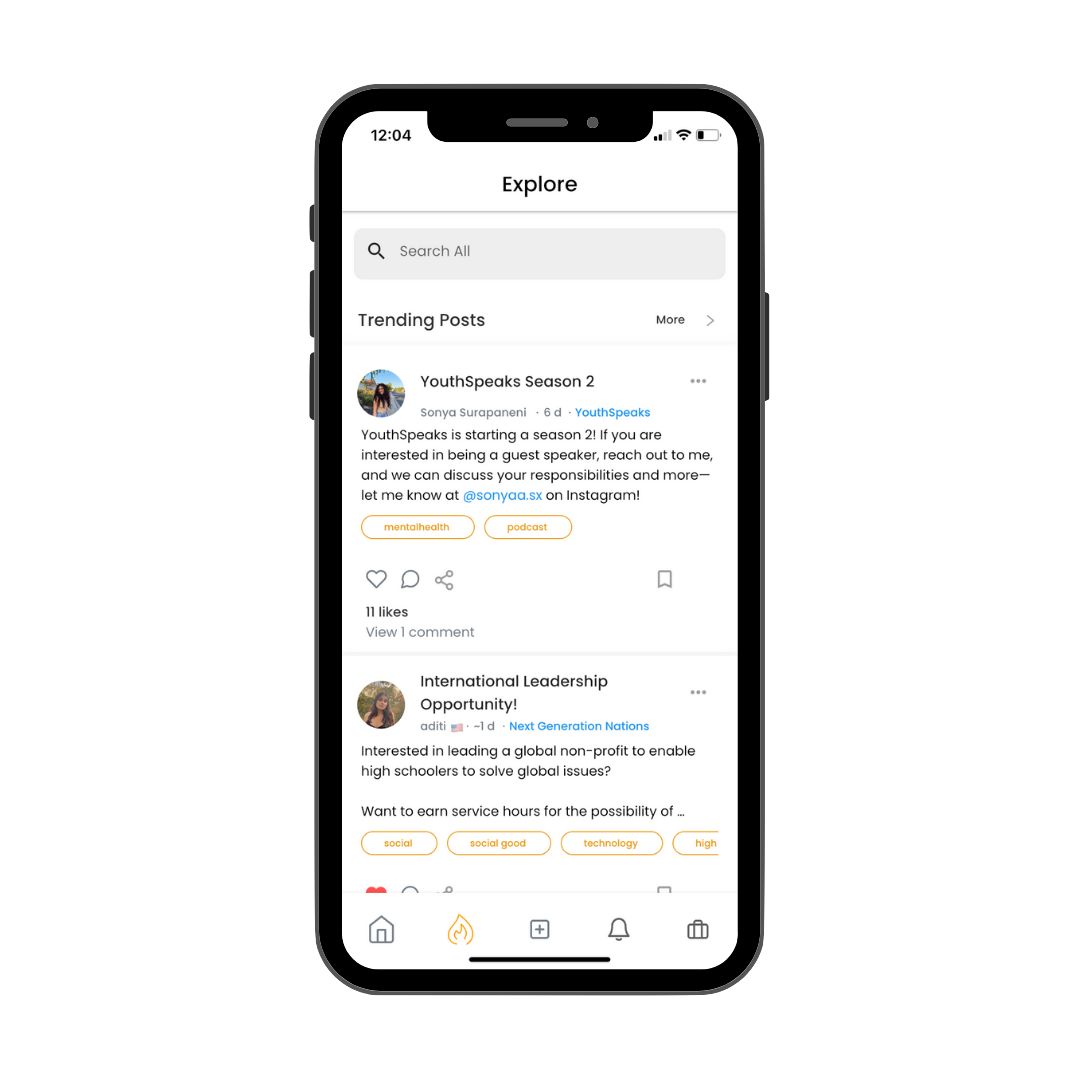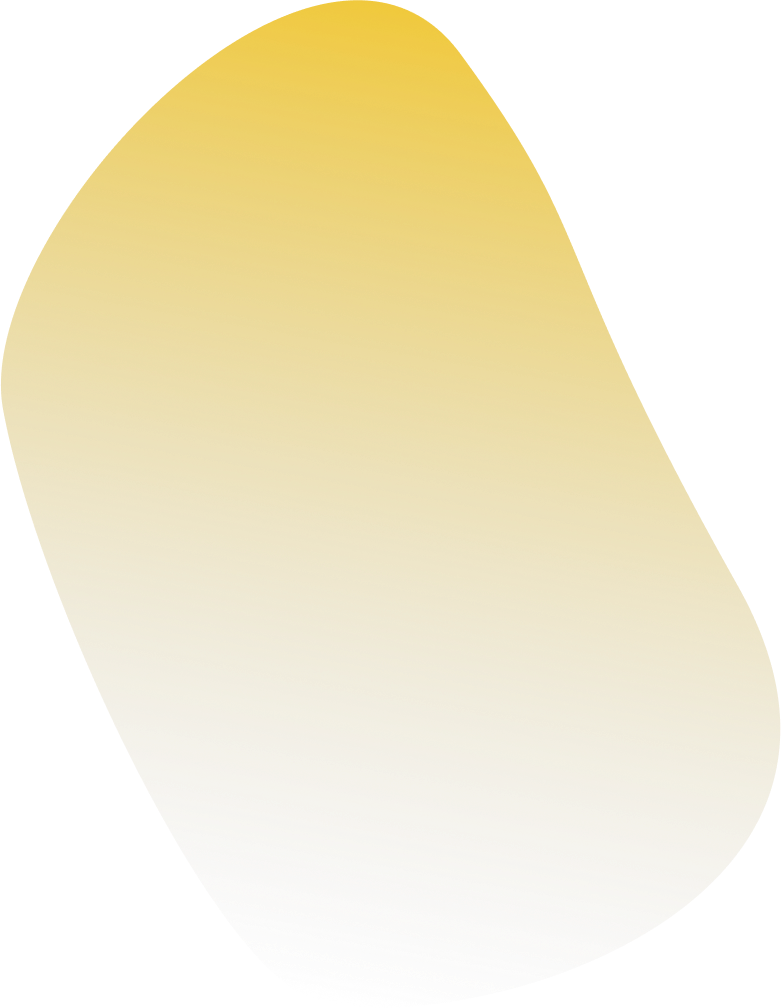 Discover New Opportunities
Find new organizations and initiatives that you're interested in through the explore page. Learn new skills, find your passions, and build your resume as you get involved with your closest communities!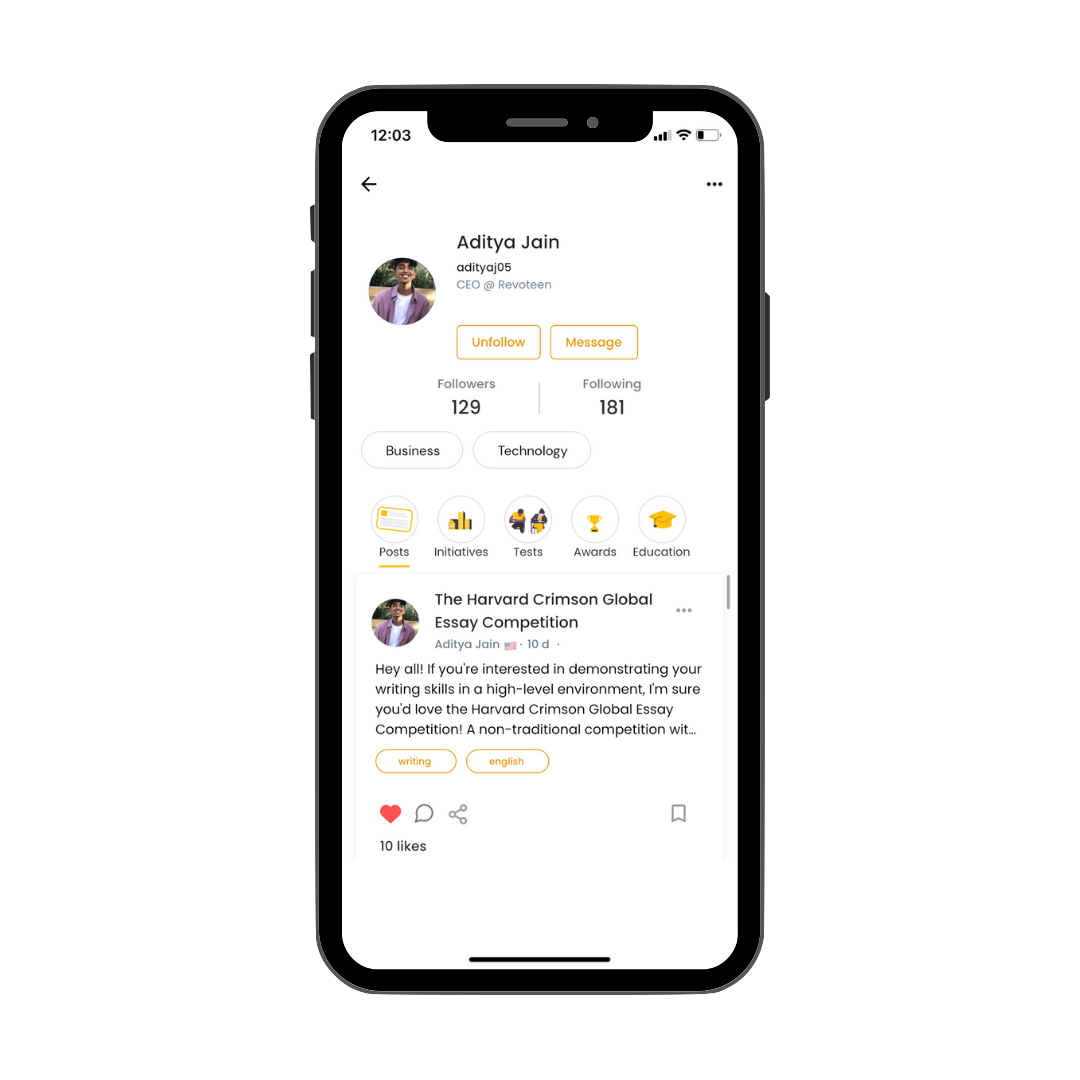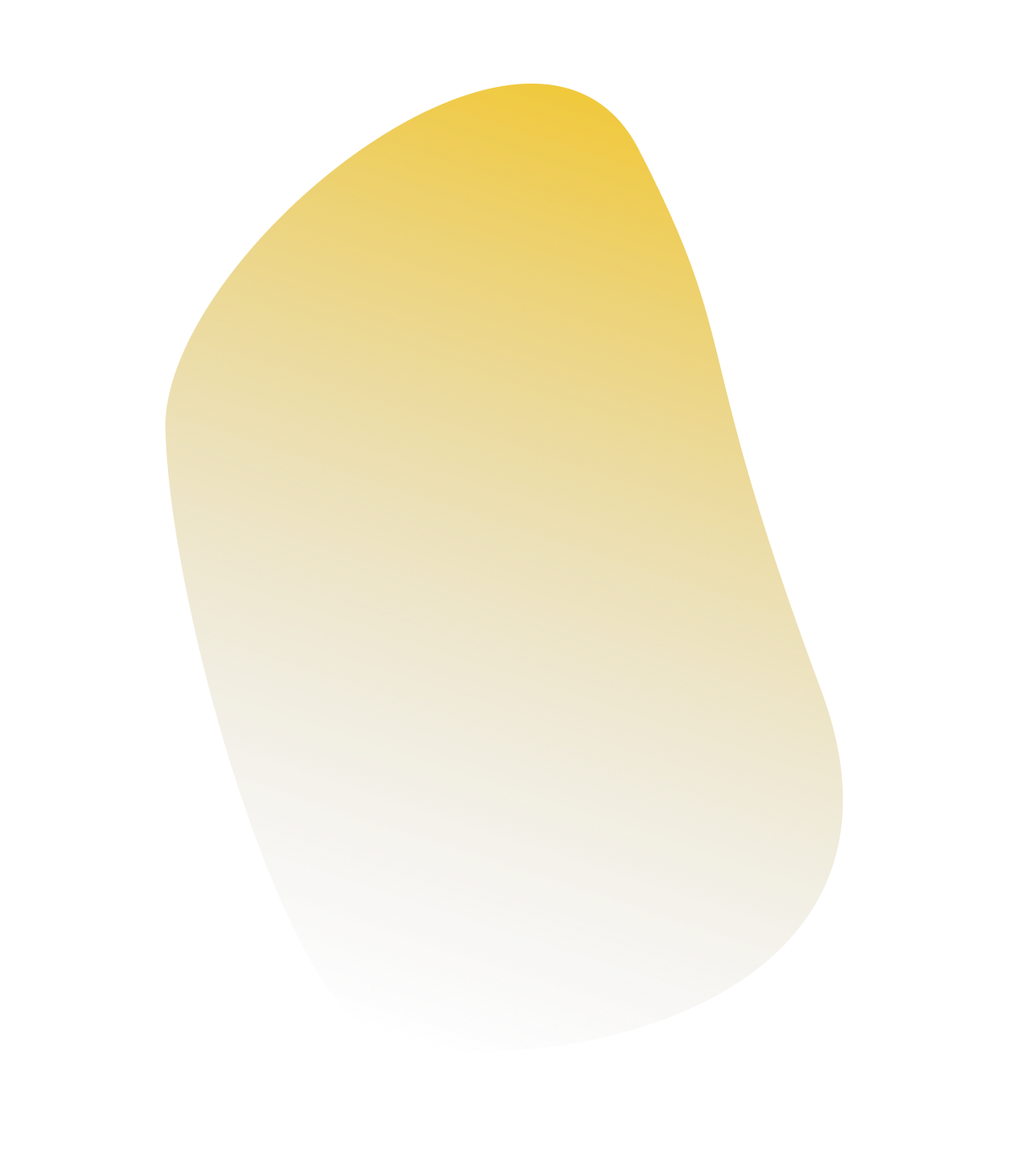 Build Your Profile
If you're looking to grow your organization, Revoteen's profile helps you find students, volunteers, and colleagues to further build your initiative! Post opportunities for the people around you, and watch as you make a change to your world. As Revoteen guides you to success, display your achievements and awards on your page!